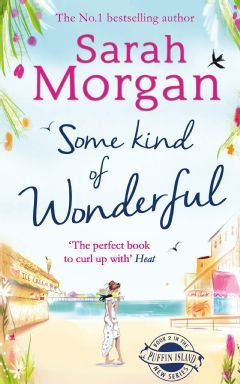 Her whole life, Puffin Islander Brittany Forrest has dreamed of adventure. And at the age of eighteen, she thought she'd found it in bad boy Zachary Flynn. But after just ten tempestuous, smoldering days, their whirlwind marriage went up in smoke, and Brittany resolved to put him out of her mind forever.
Zach knows he let Brittany down, but being back on Puffin Island and seeing Brittany again stirs up long-buried emotions. This daredevil pilot has never felt worthy of her, yet he can't stay away—even when he knows the chemistry between them will only complicate his life.
As long, hot summer days on the beach dissolve into sultry, starry nights, Brittany and Zach find that the sparks between them are more powerful than ever. Could it be that the second time around, their dreams of a happy-ever-after will finally come true?
Rating: 4.25*
Trope: Reconciliation romance
Chemistry: Off the charts Scorchio
One-Sentence Summary: An archaeologist returns home to Puffin Island and can't avoid her former husband and ex-bad boy
Review: After a series of 5* reads Sarah Morgan has definitely secured her place in my list of favourite authors. I've been looking forward to Zach/Brittany's story since we first got hints of their story in the previous book in the series.
Zach/Brittany's sexual chemistry and sizzling tension certainly did not disappoint and I loved seeing it all play out in what has to be the most picturesque setting for any contemporary romance series.  I fell in love with Zach's broodiness and Brittany's radiance and Morgan succeeded in making me really excited for Alec/Skylar's book.
Why then does it not quite get five stars? Whilst Zach/Brittany gave me all the FEELS, I just felt that parts of the book were a bit repetitive – the back and forth about needing to talk about the past and the constant reminiscing of what happened a decade ago.