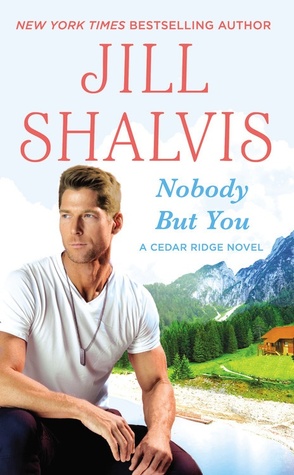 After an overseas mission goes wrong, Army Special Forces officer Jacob Kincaid knows where he must go to make things right: back home to the tiny town of Cedar Ridge, Colorado. All he needs to scrub away his painful past is fresh mountain air, a lakeside cabin, and quiet solitude. But what he discovers is a gorgeous woman living on a boat at his dock.
Sophie Marren has nowhere else to go. She's broke, intermittently seasick, and fighting a serious attraction to the brooding, dishy, I'm-too-sexy-for-myself guy who's now claiming her dock. Something about Jacob's dark intensity makes her want to tease—and tempt—him beyond measure. Neither one wants to give any ground . . . until they realize the only true home they have is with each other.
ARC received from: Netgalley
Rating: ★★½
Chemistry: Low Boil
One-Sentence Summary: The long-lost Kincaid brother falls in love with a woman on a boat
Review: Oh Jill Shalvis, please can we go back to the wonderful days of Lucky Harbor and Wilder and Animal Magnetism?
This series has never managed to win me over and this book just confirmed my feelings that it felt this series was rushed and written in a hurry.
I was intrigued by Jacob's story from the mentions of him we got in previous books but that got overshadowed by the major case of "insta-love" between him and Sophie. C'mon guys you JUST MET and Sophie you have ex-husband issues.
Moving on from the romance, there was still the family aspect of the book I could enjoy …. except given that this book is so much about family, WHERE THE HELL IS LILY? I mean Aidan barely gets a look in but LILY ISN'T MENTIONED AT ALL. Seriously.
And then the Mitch/Jenna seems to have come out of nowhere and has apparently been chugging along slowly in the background and now I'm really confused as to whether Jenna is even going to get her own book or not (?!).
Throw in the fact that Sophie's jackass ex, Lucas, has a 180 degree personalty makeover at the end and I am left wondering where is the Jill Shalvis magic that I know and love.
I am really looking forward to her new series if only with the hope that we return to the awesome writing of yesteryear.