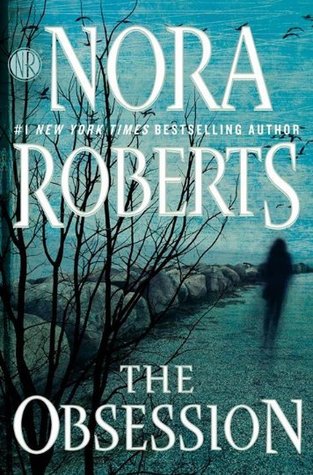 ARC received from: Netgalley
Rating: 4*
Trope: Nora Roberts
Chemistry: Simmering
One-Sentence Summary: A typical Nora Roberts standalone
Review: If you've read a few of Nora Roberts standalone novels that the plot of this one will seem eerily familiar: a young lady with a tragic past moves to an isolated small town to make a fresh start where she meets the perfect, stubborn, guy who won't give up on her even when her dark past inevitably comes back to haunt her.
So, yes, this book plot is nothing new. However, since this tried and tested formula works so well for Nora Roberts and it's something she does splendidly, you have to admit that there's no point fixin' somethin' which ain't broke.
You can't help but fall in love with the well written characters and the setting (and the obligatory dog of course!). Where this story does fall down a bit is that it feels overly long and I figured out who the bad guy was ridiculously early on.
The best bit of the book for me was the first part where you see Naomi as a child. It really drew me into the plot and had me hooked. Everything that followed was pretty formulaic but Roberts does have a wonderful flair for storytelling so I'll be back to see what she brings to the table next year.