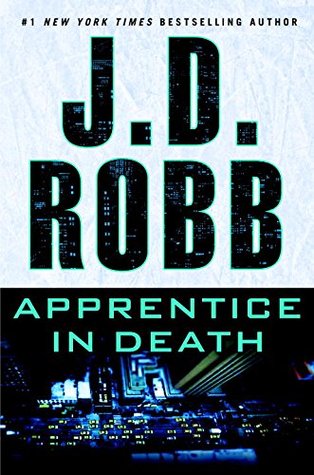 The shots came quickly, silently, and with deadly accuracy. Within seconds, three people were dead at Central Park's ice skating rink. The victims: a talented young skater, a doctor, and a teacher. As random as random can be.
Eve Dallas has seen a lot of killers during her time with the NYPSD, but never one like this. After reviewing security videos, it becomes clear that the victims were killed by a sniper firing a tactical laser rifle, who could have been miles away when the trigger was pulled. And though the locations where the shooter could have set up seem endless, the list of people with that particular skill set is finite: police, military, professional killer.
Eve's husband, Roarke, has unlimited resources—and genius—at his disposal. And when his computer program leads Eve to the location of the sniper, she learns a shocking fact: There were two—one older, one younger. Someone is being trained by an expert in the science of killing, and they have an agenda. Central Park was just a warm-up. And as another sniper attack shakes the city to its core, Eve realizes that though we're all shaped by the people around us, there are those who are just born evil …

ARC received from: Netgalley
Rating: 4.5*
One-Sentence Summary: Dallas and Roarke stop at nothing to stop a couple of snipers targeting New York City
Review: Even though I am far from caught up with this series, tuning into a new J.D.Robb book is like coming home. The characters, relationships, setting, future, technology, Galahad (<3) all become familiar after a couple of outings with this series and it's as comfortable to read as it would be to slouch on your settee watching the latest episode of a CBS procedural crime drama.
If you are a fan of such TV dramas, then the crime in this book is not necessarily a new one but where Robb does continuously well is the characterisation and dialogue that makes it all seem so real, even if it is set 40 years into the future.
Whilst the main characters in the book obviously have history with each other built up in the 40 preceding books and there are small mentions of events that have happened previously, this should not stop the casual reader from giving this a go.
As for me, I'm just waiting for my personal AutoChef to arrive to provide me with a steady stream of coffee before I start work on getting up to date with this series.