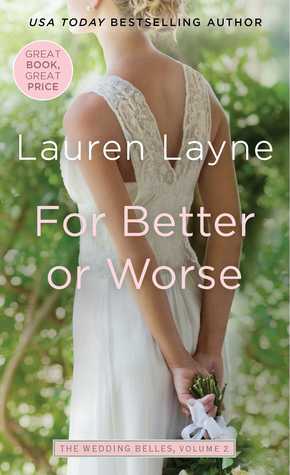 When small-town girl Heather Fowler finally gets promoted from assistant to actual wedding planner, she's determined to make it as one of Manhattan's elite Wedding Belles. Unfortunately, her first client demands an opulent black-tie affair at the Plaza…in five months' time. Heather's days quickly become a flurry of cake tastings, dress-fittings, RSVP cards, and bridal tantrums. But what she's really losing sleep over is the live music blaring from her playboy neighbor's apartment all night.
Five years ago, Josh Tanner was an up-and-comer on Wall Street, complete with the penthouse and the migraines. But a grim cancer diagnosis made him realize there is more to life than the corner office. If only he could convince his pretty, workaholic neighbor to let loose, too. As Heather lets down her guard, Josh is surprised when he starts falling for the sweet, vulnerable woman hiding beneath those power suits. Soon, it's Heather's turn to convince Josh to take the biggest risk of all: love.
ARC received from: Netgalley
Rating: ★★★★★
Trope: Friends-turned-lovers
Chemistry: Off the charts Scorchio
One-Sentence Summary: When neighbours become something more
Review: When I first read the summary for this book, I have to say it didn't give me any real excitement; to me, this book was just the filler before we got to Logan/Alexis's story.
But ohmygod I loved it.
It's not the usual friends-to-lovers story in that Heather and Josh aren't friends for a longtime before they get together and they acknowledge their attraction early on, even if they don't cross the line for awhile. There is fun neighbourly banter and I loved the whole 4A/4C nicknames.
Also refreshing is the fact that it's the guy who has the secret and the angsty past that he is hiding underneath his happy-go-lucky attitude.
This was a fun, flirty read and everything you could want from a Lauren Layne romance ….. (apart from the whole use of the word "bullocks" (should be bollocks)).