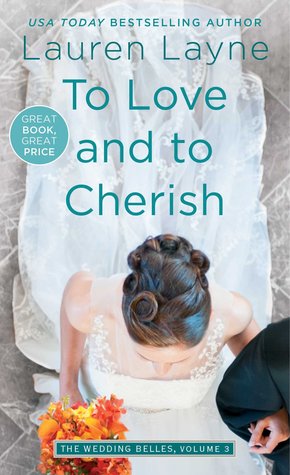 Alexis Morgan has spent the past six years devoted to turning her tiny start-up into Manhattan's premiere wedding planning company, The Wedding Belles. Now that her business is thriving, it's time to turn towards her much neglected personal life, and Alexis approaches her relationships like she does everything else: with a plan. Not a part of that plan is Logan Harris, the silent partner in the Belles, and the one person who's been there for her since the very beginning. But Alexis needs someone fun, and Logan's all business, all the time—except when a late night at the office ends with an unexpected kiss that leaves the usually cool and together Alexis reeling.
Logan has lusted after Alexis since the day he walked into the tiny Harlem apartment that used to double as her office. But the ambitious wedding planner has always been untouchable…until now. Alexis has made it clear that she's on the dating market—and equally clear that he's not in the running. But when Alexis finds herself in need of a date for her sister's last minute wedding in Florida, Logan knows it's the perfect time to show Alexis that there's more to him than numbers and spreadsheets—and beneath the pinstripes and glasses lies a hot-blooded heartthrob. As Florida's sultry days turn into even hotter nights, Logan's out to convince Alexis that the fling of a lifetime could just maybe turn into forever…
ARC received from: Netgalley
Rating: ★★★★
Trope: Friends-to-Lovers
Chemistry: Simmering
One-Sentence Summary: An accountant forces a wedding planner to confront their mutual attraction
Review: This one was so hard to review!
I don't know whether it's because I'd been looking forward to Logan/Alexis's story the most that when it arrived, it just seemed to be …. rushed. The pacing for me was off.
I loved the start of the book and learning how Logan/Alexis first met. I loved the dancing around each other that Logan and Alexis did and the kisses full of UST. Then as soon as they cross the line, things move really really fast with Logan having waited for 8 years, suddenly unwilling to wait any longer for Alexis to process what was happening between them. Alexis has an epiphany moment and then suddenly -boom- happy-ever-after is achieved.
Logan's commitment to take over his father's business was never really resolved either even if it is made clear he never ended up moving back to London.
I did like how it was the guy who was the one pining over the girl who refused to see him as anything more than a friend. I also liked how with Logan there wasn't any denial of his feelings, he OWNED his feelings for Alexis without apology.
Four stars because overall I loved Alexis and I was invested in her relationship with Logan, even if didn't play out quite how I would have liked it.