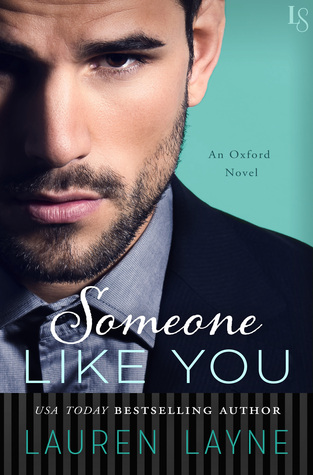 Lincoln Mathis doesn't hide his reputation as Manhattan's ultimate playboy. In fact, he cultivates it. But behind every flirtatious smile, each provocative quip, there's a secret that Lincoln's hiding from even his closest friends—a tragedy from his past that holds his heart quietly captive. Lincoln knows what he wants: someone like Daisy Sinclair, the sassy, off-limits bridesmaid he can't take his eyes off at his best friend's wedding. He also knows that she's everything he can never have.
After a devastating divorce, Daisy doesn't need anyone to warn her off the charming best man at her sister's wedding. One look at the breathtakingly hot Lincoln Mathis and she knows that he's exactly the type of man she should avoid. But when Daisy stumbles upon Lincoln's secret, she realizes there's more to the charming playboy than meets the eye. And suddenly Daisy and Lincoln find their lives helplessly entwined in a journey that will either heal their damaged souls . . . or destroy them forever.
ARC received from: Netgalley
Rating: ★★★★½
Trope: Friend-of-sibling
Chemistry: Off the charts Scorchio
One-Sentence Summary: Two troubled souls find love with each other
Review: It's been a long old wait for those of us eager to get our mitts on Lincoln's story but, like the underlying theme of this story, sometimes the wait is worth it.
Daisy and Lincoln first meet at Cassidy/Emma's wedding; they are both hiding secrets from their friends but find unexpected solace in their friendship. Needless to say this leads to love – eventually – but not until they both find a way to deal with their baggage and move on with their lives.
This book starts as the sort of fun, flirty book that you would expect from Lauren Layne and the Stiletto/Oxford series but by the end you will have experienced a whole new layer to Layne's storytelling.
Now that my rollercoaster ride with Lincoln and Daisy is over, all I can say is that I can't wait until Nick/Taylor's story.