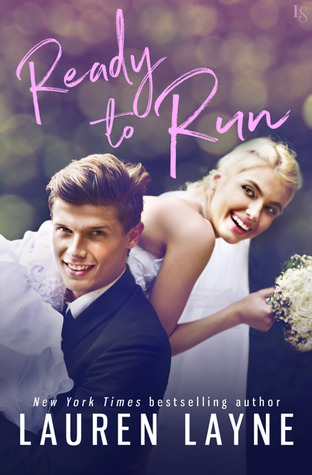 Jordan Carpenter thinks she's finally found the perfect candidate for Jilted, a new dating show about runaway grooms: Luke Elliott, a playboy firefighter who's left not one but three brides at the altar. The only problem? Luke refuses to answer Jordan's emails or return her calls. Which is how she ends up on a flight to Montana to recruit him in person. It's not Manhattan but at least the locals in Lucky Hollow seem friendly . . . except for Luke, who's more intense—and way hotter—than the slick womanizer Jordan expected.
Eager to put the past behind him, Luke has zero intention of following this gorgeous, fast-talking city girl back to New York. But before he can send her packing, Jordan's everywhere: at his favorite bar, the county fair, even his exes' book club. Annoyingly, everyone in Lucky Hollow seems to like her—and deep down, she's starting to grow on him too. But the more he fights her constant pestering, the more Luke finds himself wishing that Jordan would kick off her high heels and make herself comfortable in his arms.
ARC received from: Netgalley
Rating: 🌟🌟🌟🌟
Chemistry: ❤❤❤❤❤
Trope: Small town romance
One-Sentence Summary: City Girl meets Small Town boy
Review: Goodreads tells me this is the 18th Lauren Layne romance I've read and I'm sure that it's the first one that hasn't been set in a big city.
The small town element was a nice change of pace and proves that no matter where Layne sets her novels she nails the atmosphere perfectly. I loved meeting the residents of Lucky Hollow and watching the city girl fall in love with the place.
The set up of the romance – TV Producer falling for the guy she is trying to rope into being the star of a reality dating show – is not one I think I've read before and I loved the dynamic between Jordan and Luke and the reluctant attraction between them.
Once you start reading, you won't want to stop until, just like Jordan, you've discovered the truth about Luke's romantic history. This is a shortish book (compared to Nora Roberts-type sagas) and I am sure most fellow LL fans will end up devouring it in one setting.
Can't wait for more in this series!