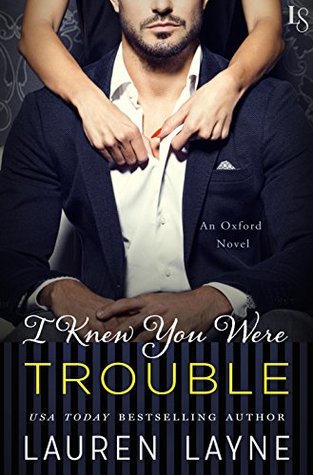 Taylor Carr has it all—a sleek job in advertising, a stunning Manhattan apartment, and the perfect man to share it with: Bradley Calloway. Even after Bradley dumps her for a co-worker on move-in day, Taylor isn't worried. She'll get her man eventually. In the meantime, she needs a new roommate. Enter Nick Ballantine, career bartender, freelance writer—and longtime pain in Taylor's ass. Sexy in a permanent five-o'clock-shadow kind of way, Nick knows how to push Taylor's buttons, as if he could see right through to the real her.
Nick's always trying to fix people, and nobody could use a good fixing more than Taylor. Sure, she's gorgeous, with mesmerizing silver eyes, but it's her vulnerability that kills him. Now that they're shacking up together, the chemistry is out of control. Soon they're putting every part of their two-bedroom apartment to good use. Then Taylor's ex comes crawling back to her, and Nick figures she'll jump at the chance to go back to her old life—unless he fights for the best thing that ever happened to him.
ARC received from: Netgalley
Rating: 🌟🌟🌟½
Chemistry: ❤❤
Trope: Enemies Turned Lovers
One-Sentence Summary: Bickering colleagues and roommates become something more
Review: I look forward to every new book in the Stiletto/Oxford series with great great anticipation and I am usually well rewarded.
It would be unfair to say I didn't enjoy this one, because I did but it didn't quite reach the stellar heights of the rest of the series. I think the fact that the first few chapters are based around a series of time jumps didn't help. Nor did the unexpected pregnancy which isn't my favourite plot move ever. I also wanted to strangle Bradley with my bare hands.
I absolutely love the idea of a Hunter/Brit friends-turned-lovers romance and can only hope that Layne is just teasing us when she says that I Knew You Were Trouble is the last book in the series.